I just made the best cork coasters from paper cards. I think you are going to love this and a few more easy paper crafts.
I try my hardest to come up with crafts that are easy to make. Today I am sharing a really fun easy paper crafts DIY to make coasters on thin cork board.
Paper Crafts DIY
Be sure to scroll down to the bottom to see some wonderful Paper Craft ideas shared by my friends Janine at Happy Happy Nester and Jennifer at Tatertots and Jello.
In our home, coasters are more that a cup colder. They are decorative, fun, and often a conversation piece.
These coasters are very easy to make. You can find the design for the coaster on just about any paper item. I used note cards, but you can use wrapping paper, Decoupage paper from paper stacks, or just about any printed paper. You can also print your own photos!
I love how these coasters are pretty decor and more than just a coaster. I made four of them but I am definitely going to make a few more.
If you are enjoying my blog, you can sign up to receive my blog updates here. .
How to Make Corkboard Coasters
What you Need to Make this Easy Paper Craft
Six paper designs to use for the coaster, approximately 4″ wide
Thin corkboard, approximately 1/4″ thick
Scissors and Exacto knife
Mod Podge
Paint Brush
Clear Matte Sealer
Cut out your design.
I cut off the leaves but that was it. The size of these flowers is perfect!
Place the Mod Podge on the back of the design. Add more Mod Podge on top and make sure the paper cut out is completely covered.
Let dry, and coat two more times to waterproof coasters, allowing time to dry in between.
Let the the flower dry. (I used a hair dryer and it dried very quickly!) Cut the cork in to smaller pieces.
Cut out the design and the corkboard with scissors and an exacto knife. Spray with matte clear sealer.
Don't these look amazing? I love how these came out.
The Mod Podge will protect the paper from water stains. I thought about adding another coat of Mod Podge all over the coaster. But in the interest of time (which is always my story) I just wanted to get these done.
Frequently Asked Questions
Is cork a good option for coasters?
Absolutely! It is soft and won't scratch the surface and it will also absorb the heat.
Can you use pre-cut cork coasters?
Yes. This would work so well as cutting the cork is the hardest part. Just cut the size of your image down to the size of the cork piece.
More Easy Paper Crafts
I partnered with two bloggers and love the ideas they came up with!
Tatertots and Jello | Spring Paper Flower Hoop Wreath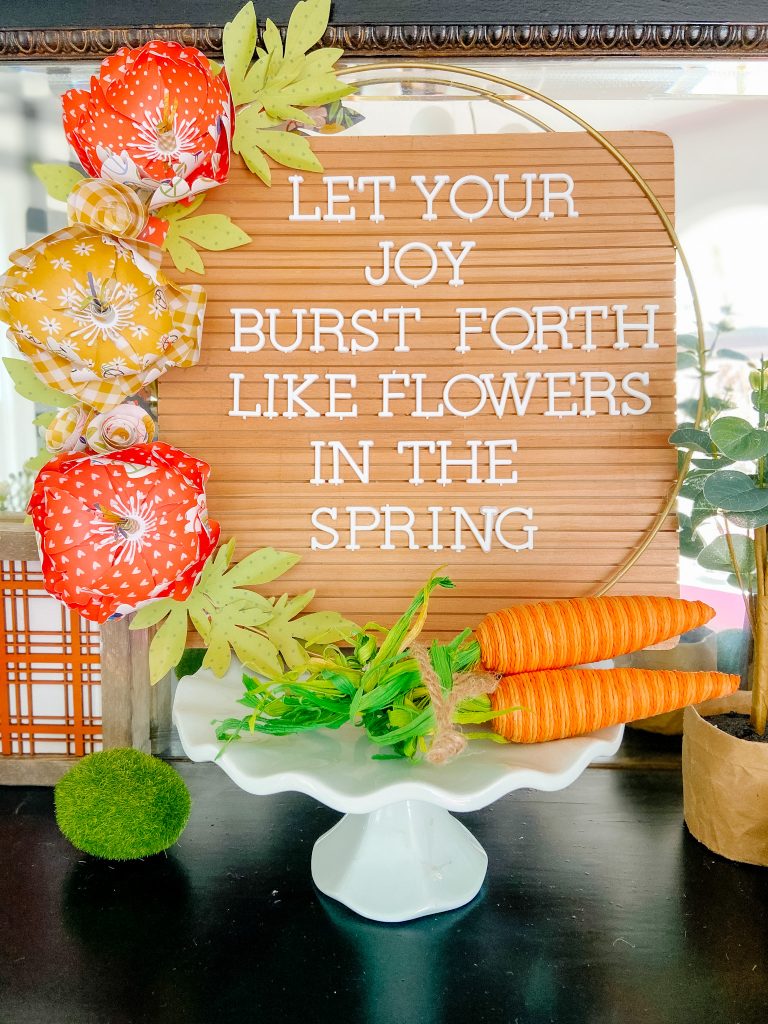 I made a spring flower hoop wreath using paper from my new Reaching Out paper line
Happy Happy Nester | Construction Paper Crafts (Easy Paper Daffodils)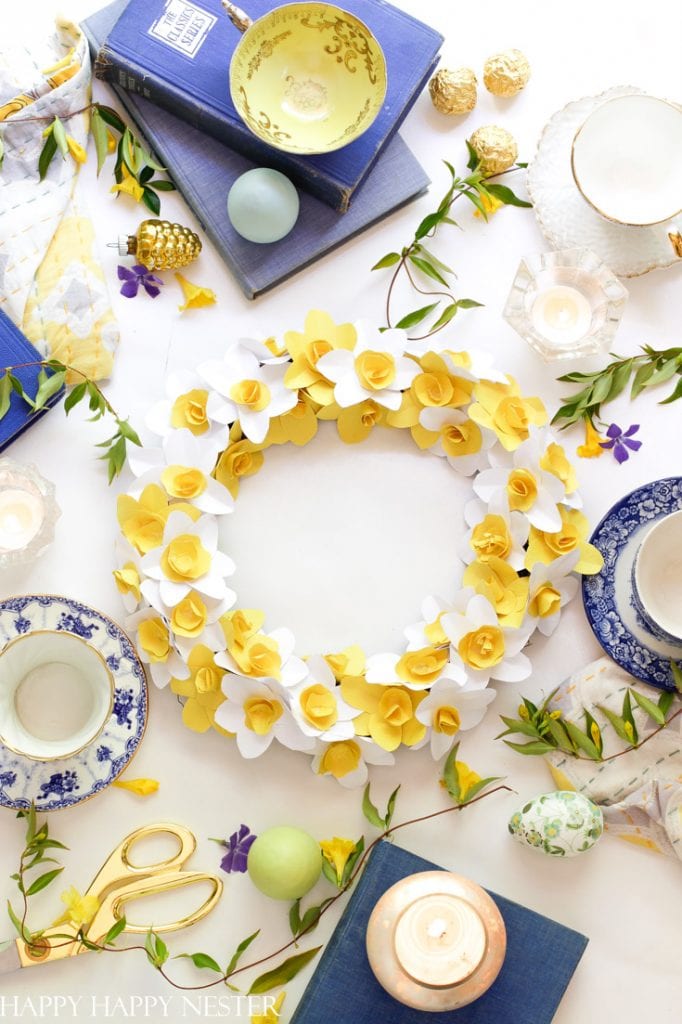 These easy Construction Paper Crafts are perfect for spring. It's a fun project, even for kids. Make one or many paper flowers and attach the paper daffodils to a wreath.
Links to the Items Shown in This Post
Similar Posts
Pin the image below to your decor boards on Pinterest (just click the Pin button in the top left corner). You can also follow along with me on Pinterest!
For more real-time updates, follow me on Instagram @My100YearOldHome