DIY Fall Leaf Plate Chargers
Fall is a beautiful time of year, and I made some wood leaf plate chargers for my fall table with my new xTool M1 laser cutting machine.
These plate chargers are easy to cut from wood and a great way to add a touch of fall to your tablescape. I love that all I had to do was find the pattern online and import it to the xTool M1 design program. The laser cutter did the rest!
Fall Leaf Plate Chargers
Oh my gosh, I love my new Laser Cutter!
I am the new owner of an xTool M1 laser cutting machine and I love that I am now able to get creative with my newest crafting toy!
I wrote a blog post last week introducing the machine and I made some fun items on my first day.
But I have learned so much and these cut wood plate chargers were a game changer!
On this blog, I may sometimes use affiliate links, which means a small commission is earned if you purchase via the link. The price will be the same whether you use the affiliate link or go directly to the vendor's website using a non-affiliate link.
How the xTool M1 Works
The xTool M1 is a laser cutting and engraving machine that uses a high-powered laser to cut through materials like wood, acrylic, and leather. The laser is controlled by software that allows you to create custom designs.
How to Make the Leaf Plate Charger
To use the xTool M1, you first need to create a design in the software. You can find leaf patterns online, or you can create your own. Once you have your design, you need to upload it to the xTool M1 software.
The next step is to select the materials you want to cut. For this project, you will need 1/8″ maple plywood. The xTool M1 can cut through a variety of materials, but it's important to check the specifications to make sure that the material is compatible with the machine.
Once you have selected your materials, you need to set the cutting parameters. This includes the power, speed, and focus of the laser. The specific settings you need will depend on the material you are cutting and you can find all this in the software program.
Once the cutting parameters are set, you can start the cutting process. The laser will cut through the material according to your design.
I must admit it is kind of addicting to watch the laser while it is cutting. The laser has a protective orange top, so that is why these photos are all tinted.
Once the xTool M1 laser is done cutting, it is time to open up the machine and see what you have made!
Here is my leaf plate charger in three stages. All I did was lift out the pieces to see my finished project!
Once you have cut out the leaf, you can leave it as is or stain or paint the leaf to your desired color.
Of course, I decided to use the natural wood color. I love it!
How to Remove the Burn Residue
I have a great tip to share with you.
Sometimes there is "burn residue" left on your wood after you cut it with a laser cutter. An easy way to remove it is with rubbing alcohol. Just soak a bit of the alcohol on a cloth a rub away the residue. It should remove most of it.
If you are enjoying my blog, you can sign up to receive my blog updates here. .
Setting a Table with the Leaf Plate Charger
To set a table similar to what I created here, you will need the following items:
Placemats (I made the placemats in the photo.)
The leaf plate charger as seen in this DIY
Fall decor, such as faux flowers, leaves, pumpkins, and/or acorns
Here you can see the finished table for two!
Making fall leaf plate chargers with the xTool M1 laser cutting machine is a fun and easy way to add a touch of autumn to your tablescape. With a little creativity, you can create unique and beautiful chargers that will impress your guests.
I hope this blog post has inspired you to make your own fall leaf plate chargers. With the xTool M1 laser cutting machine, it's easy to create beautiful and unique chargers that will last for years to come.
Blogger's Best Fall Decor Ideas
Here are more fall decor DIY ideas!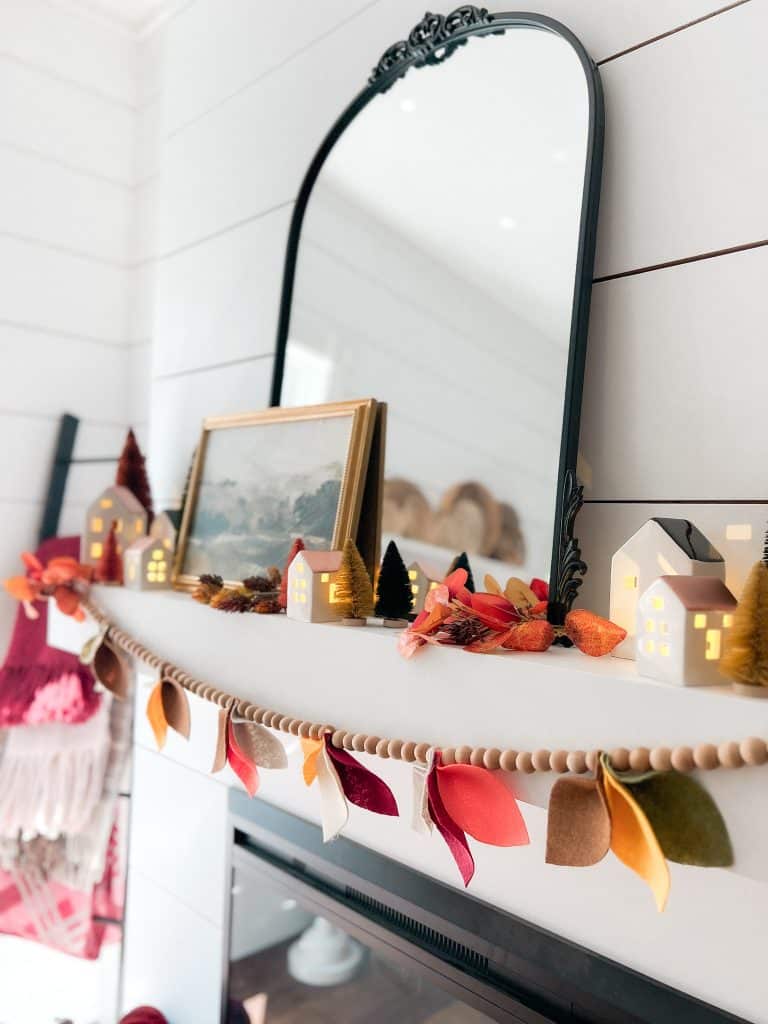 DIY Fall Felt Leaves Beaded Garland | Tatertots and Jello
Creating this easy Fall Felt Leaves Garland is a great way to add a touch of seasonal charm and warmth to your home decor. It's an easy project that allows you to customize the colors and design, making it a delightful addition to your fall decorations. There is also a free template you can print out to make creating the leaves very easy!
DIY Fall Garland: A Fun and Easy Craft With Acorns | Eleanor Rose Home
Create the perfect blend of rustic elegance in your autumn home decor with this step-by-step tutorial on how to make a DIY fall garland using collected acorns, natural twine, and green cardstock. It's easy to make and the perfect way to embrace the beauty of the season!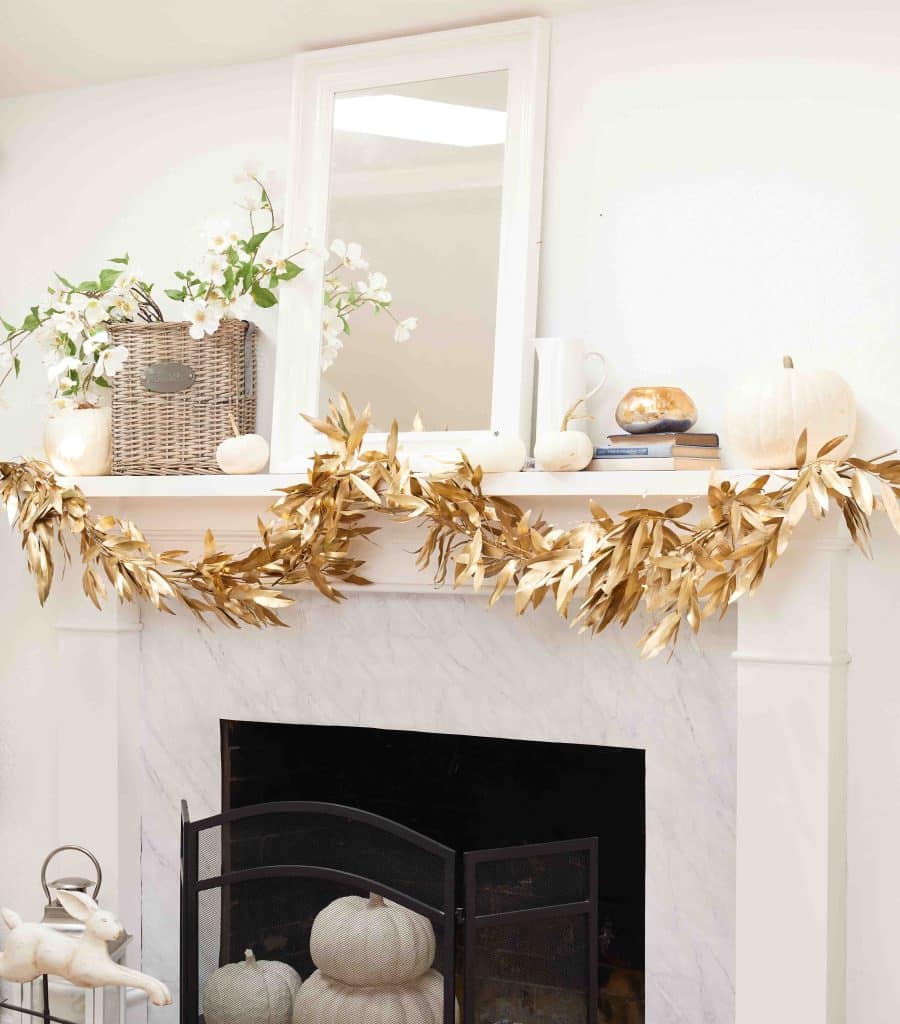 DIY Fall Garland (Gold Bay Leaf) | Happy Happy Nester
Create your own budget-friendly DIY Fall Garland with this simple project. You can easily whip up this fall gold leaf garland at home using real bay leaf branches jazzed up with a touch of gold spray paint.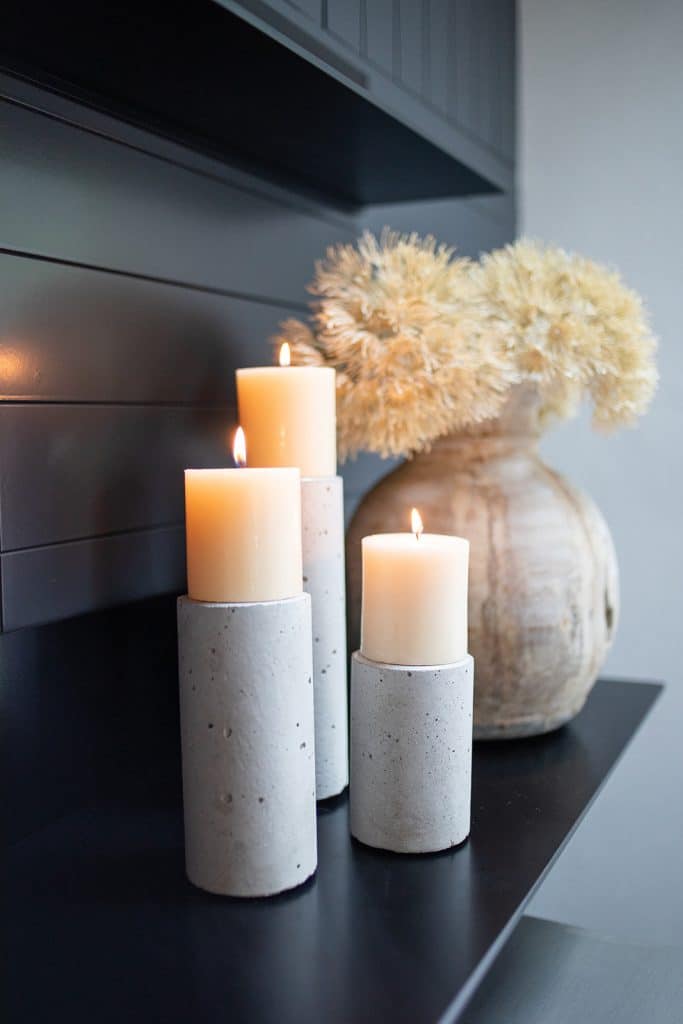 DIY Easy Concrete Candle Holders | My Sweet Savannah
You'd never believe what I used to make these DIY concrete candle holders. No messy concrete mix and the form just might surprise you! One of the easiest DIY projects I have ever made.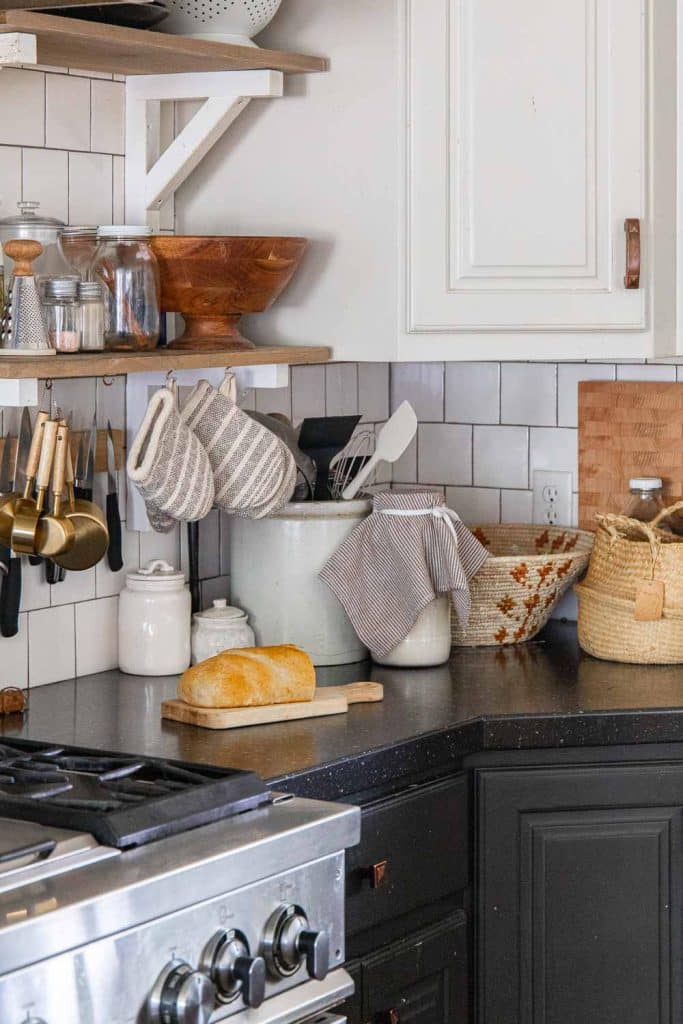 Simple Fall Decor Ideas for the Kitchen and Dining Room | Twelve on Main
Find simple ways to add fall touches to your kitchen and dining spaces without being overwhelmed. It is easy to add simple fall decor to these spaces and create a cozy fall look.
Watch My Amazon Live
Pin the images below to your boards on Pinterest (just click the Pin button in the top left corner). You can also follow along with me on Pinterest!
For more real-time updates, follow me on Instagram @My100YearOldHome