Today I have paired with my blogger friends to share some very easy, fun and awesome summer wreath DIY ideas. Summer is officially here and I think making a summer wreath is the perfect project to kick off summer!
I made this live succulent wreath and I just love how it came out. It's actually started to grow so I have been cutting off some of the growth for new plants to make another one of these wreaths.
The wreath wasn't hard to make and I already had a lot of these succulent plants. I pulled most of these from our succulent stand in our back yard! I also used a lot of cuttings from our succulents at the beach!
You can find the complete DIY to make this Fresh Succulent wreath here. I decided to do a bit of color blocking when I made this wreath. You can, of course, come up with your own idea. Just send me a photo if you make this. I would love to share it on my Instagram.
Check out these fabulous summer wreath DIY ideas made by my favorite bloggers.
Janine at Happy Happy Nester made this beautiful paper flower wreath by cutting out printable paper flowers. She bent the flowers to make them look real! I am telling you, this is just brilliant.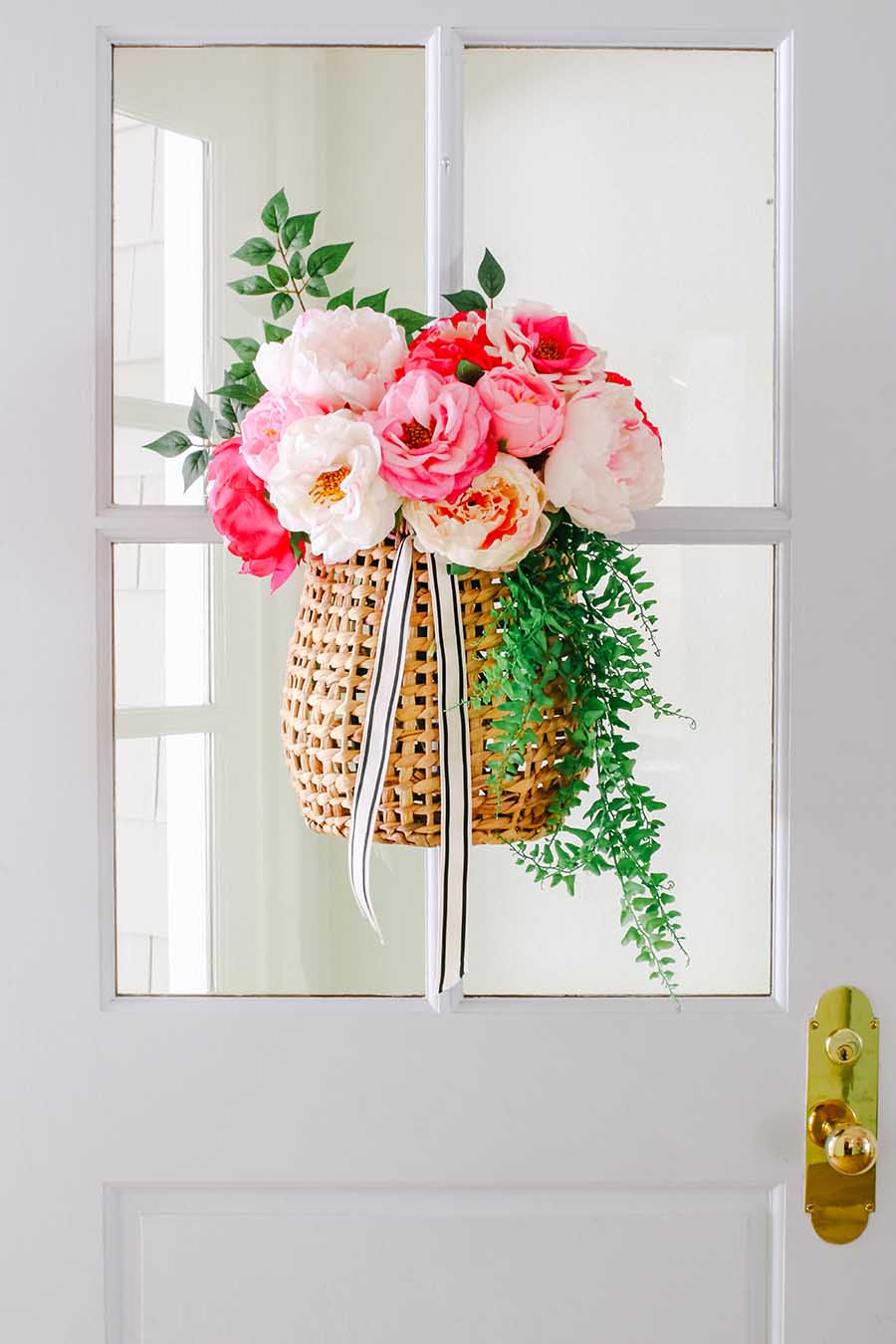 Ashley from Modern Glam made this hanging basket summer wreath. She used a basket from Target and faux peony flowers. I love this!
Krista from The Happy Housie made this DIY Clay Pot Succulent Wreath. She used tiny clay pots, faux succulents, and a glue gun to make this adorable wreath!
Brendt from She Gave It a Go made a Lemon and Peony Summer Wreath. How adorable is this?
Kristi from The Pickled Rose made the Easiest Summer Wreath You Will Ever Make. I think it's the most clever one too!
I hope you enjoyed these Summer Wreath DIY ideas. I can't wait to make a few of these wreaths myself!