The Best Gingersnap Pumpkin Trifle Recipe
If you are looking for a holiday dessert that's both delectable and visually stunning, this Gingersnap Pumpkin Trifle recipe is the best!
A trifle is a visually striking dessert that layers flavors and textures beautifully. This Gingersnap-Pumpkin Trifle combines the spicy crunch of gingersnap cookies with the creamy richness of a pumpkin mousse, finished off with whipped cream and caramel drizzle.
Why You Should Make the Gingersnap Pumpkin Trifle Recipe
Imagine taking a spoonful that combines the spicy, crunchy notes of gingersnap cookies, juxtaposed with the velvety richness of pumpkin mousse. The sweetness is further accentuated by a delicate drizzle of caramel, and the whole ensemble is crowned with a cloud of soft whipped cream.
This Pumpkin Trifle Recipe is the epitome of a balanced dessert. The warm spices like cinnamon, ginger, nutmeg, and cloves meld beautifully with the earthy tones of pumpkin, creating an orchestra of flavors that dance on your palate.
This recipe is light, not too sweet, and one where everyone will be coming back for more. It will make its debut at our Thanksgiving dinner this year and I am so excited!
Simplicity is the Key
Don't be intimidated by the elegance of this dessert. At its heart, it's incredibly simple to make. With straightforward ingredients and clear instructions, even a novice in the kitchen can produce this masterpiece.
The process is almost therapeutic: layering the crushed cookies, smearing the mousse, drizzling the caramel, and finally, adding a generous dollop of whipped cream. There's no complicated baking or precise timings involved—just the act of assembling.
The pumpkin mouse filling is so easy to make. All you do is mix together the pumpkin and spices, whip the whipped cream, and fold together.
Chop the gingersnaps in a food processor and layer them in the bottom of a glass pan. I used a large round vase because I knew it would look stunning. Add a layer of the pumpkin mousse and drizzle with caramel.
Add a layer of the whipped cream, and repeat the layers. Finish with a large dollop of whipped cream.
A Visual Delight – A Gorgeous Pumpkin Trifle Recipe
We eat first with our eyes, and this trifle guarantees to captivate at first glance. The distinct layers displayed in a clear bowl not only make for an attractive centerpiece but also invite intrigue and excitement about the flavors hidden within.
The garnished gingersnap cookies, along with the caramel drizzle, add that finishing touch of elegance. And if you're hosting an intimate gathering, the idea of individual trifles in clear glasses or mason jars adds a personal touch that guests will adore.
Elevate Your Holiday Entertaining
Whether it's Thanksgiving, with its golden hues and gratitude-filled air, or Christmas, with its twinkling lights and joyous melodies, the Gingersnap-Pumpkin Trifle fits right in.
It's reminiscent of the warm, cozy spices associated with the colder months and is a refreshing deviation from the usual pies and cakes.
Moreover, the best part about this dessert is its make-ahead convenience. By letting it chill overnight, you not only allow the flavors to intensify but also free yourself from last-minute dessert preparations.
When you're ready to serve, this trifle will stand tall and proud, with minimal effort on your part.
The Gingersnap-Pumpkin Layered Trifle isn't just a dessert; it's an experience. It tells a story of tradition, fused with innovation. It's a nod to the classics, with a fresh twist. But most importantly, it's a testament to the fact that sometimes, the simplest of ingredients, when combined with a touch of creativity, can produce magic.
So, as you plan your holiday menu, consider this trifle as a must-add. It promises to enchant your guests and leave them asking for the recipe. And when they do, with a smile, you can tell them how effortlessly you created this masterpiece. Here's to sweet endings and new traditions!
On this blog, I may sometimes use affiliate links, which means a small commission is earned if you purchase via the link. The price will be the same whether you use the affiliate link or go directly to the vendor's website using a non-affiliate link.
The Recipe
Yield: 8 servings
Gingersnap Pumpkin Trifle
Additional Time
20 minutes
Ingredients
Pumpkin Mousse:
2 cups pumpkin puree (not pumpkin pie filling)
1 cup heavy whipping cream (whip before adding)
1/2 cup granulated sugar
1 tsp vanilla extract
2 tsp ground cinnamon
1 tsp ground ginger
1/2 tsp ground nutmeg
Whipped Cream Layer:
2 cups heavy whipping cream
1/4 cup powdered sugar
1 tsp vanilla extract
1/4 tsp ground cloves
Additional Layers:
2 cups gingersnap cookies, coarsely crushed (plus a few whole for garnish)
1/2 cup caramel sauce (store-bought or homemade)
Instructions
Pumpkin Mousse: In a mixing bowl, combine pumpkin puree, sugar, vanilla, cinnamon, ginger, nutmeg, and cloves. Mix well. In a separate bowl, whip the 1 cup of heavy cream until stiff peaks form. Gently fold the whipped cream into the pumpkin mixture until smooth and well combined. Set aside.
Whipped Cream: In a mixing bowl, whip the 2 cups of heavy cream, powdered sugar, and vanilla extract together until stiff peaks form. Set aside.
Layering the Trifle:
Begin with a clear glass trifle bowl (or individual serving glasses for a personal touch).
Start with a layer of crushed gingersnap cookies at the base.
Next, add a generous layer of pumpkin mousse.
Drizzle a thin layer of caramel sauce over the pumpkin mousse.
Add a layer of whipped cream on top.
Repeat Layers: Continue layering in the same order (cookies, mousse, caramel, whipped cream) until the bowl is filled, typically 2-3 times depending on the size of your bowl. Ensure that the topmost layer is whipped cream.
Garnish: Coarsely crush a few more gingersnap cookies and sprinkle them on top of the whipped cream for a textured finish. Drizzle a bit more caramel sauce over the top for a beautiful effect. If desired, place a few whole gingersnap cookies around the edge for a decorative touch.
Chill: Place the trifle in the refrigerator for at least 2-3 hours, ideally overnight. This allows the flavors to meld and the cookies to soak up some moisture, creating a delightful textural contrast.
Serve: Using a long spoon, dig deep to get a bit of every layer for each serving. Serve chilled.
Notes
A trifle is a visually striking dessert that layers flavors and textures beautifully. This Gingersnap-Pumpkin Trifle combines the spicy crunch of gingersnap cookies with the creamy richness of a pumpkin mousse, finished off with whipped cream and caramel drizzle.
Presentation Tips:
Use a clear trifle bowl to showcase the beautiful layers.
You can also make individual trifles using clear glasses or mason jars for a personal touch.
Garnish with fresh mint or a sprinkle of cinnamon for added color and flair.
This Gingersnap-Pumpkin Layered Trifle is not only a feast for the eyes but also a symphony of flavors and textures, making it the perfect dessert to impress your guests during the festive season or any special occasion.
If you are enjoying my blog, you can sign up to receive my blog updates here. .
BLOGGER'S BEST PUMPKIN RECIPES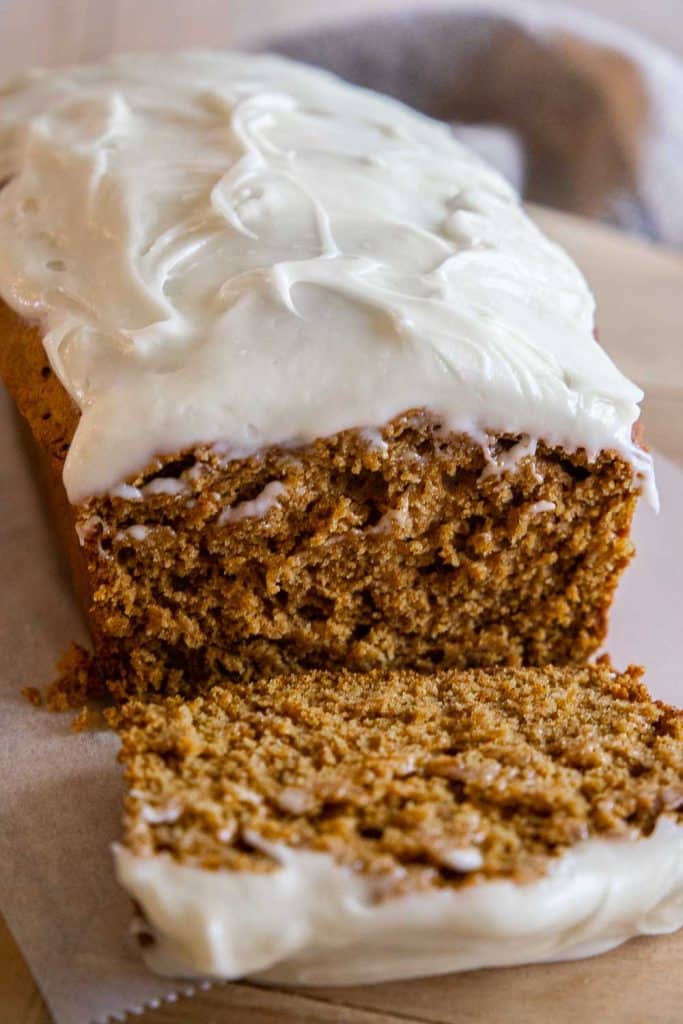 Pumpkin Loaf With Cream Cheese Frosting | Twelve on Main
This moist pumpkin loaf with cream cheese frosting is an amazing fall treat you need to make!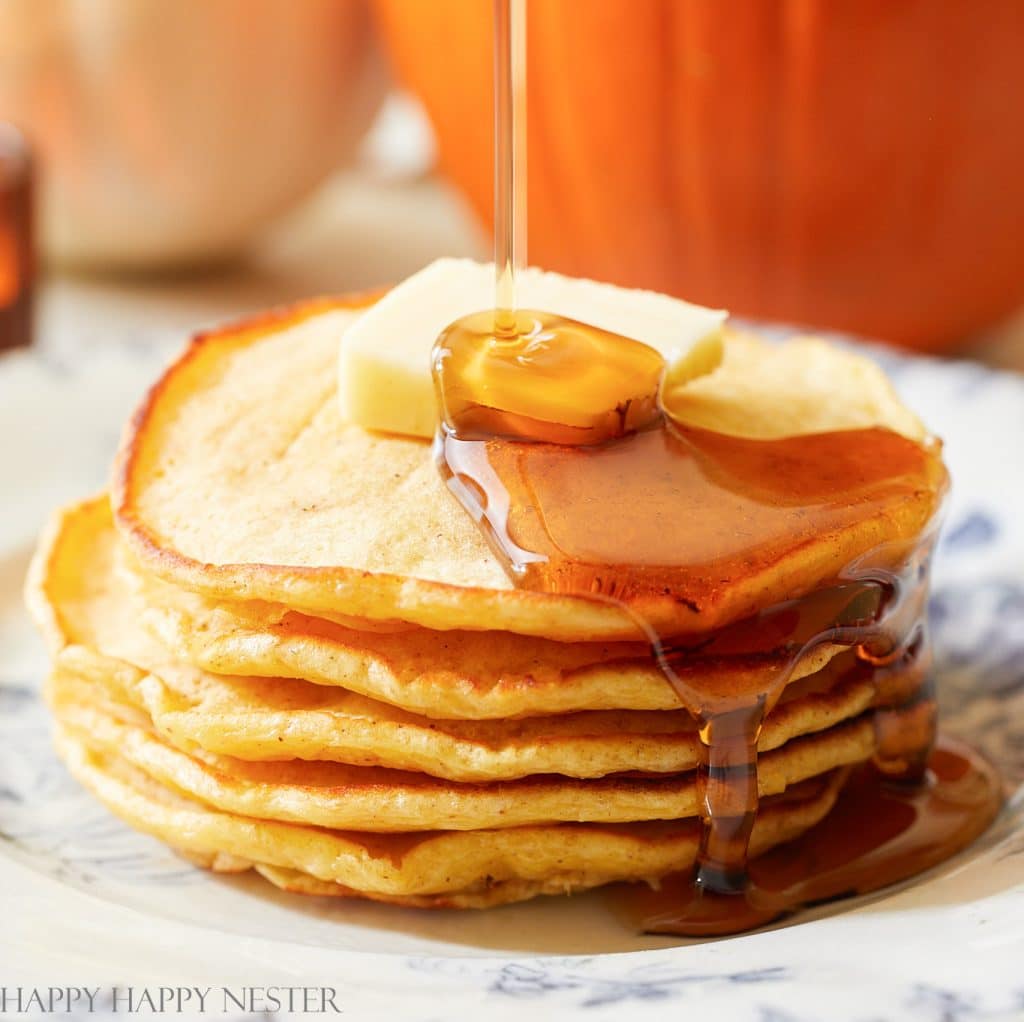 Buttermilk Pumpkin Pancakes | Happy Happy Nester
Your ultimate guide to the perfect fall breakfast. Autumn mornings deserve a breakfast that embodies their essence. Let's make Buttermilk Pumpkin Pancakes. This delectable treat melds the creamy tang of buttermilk with the rich, comforting flavors of pumpkin.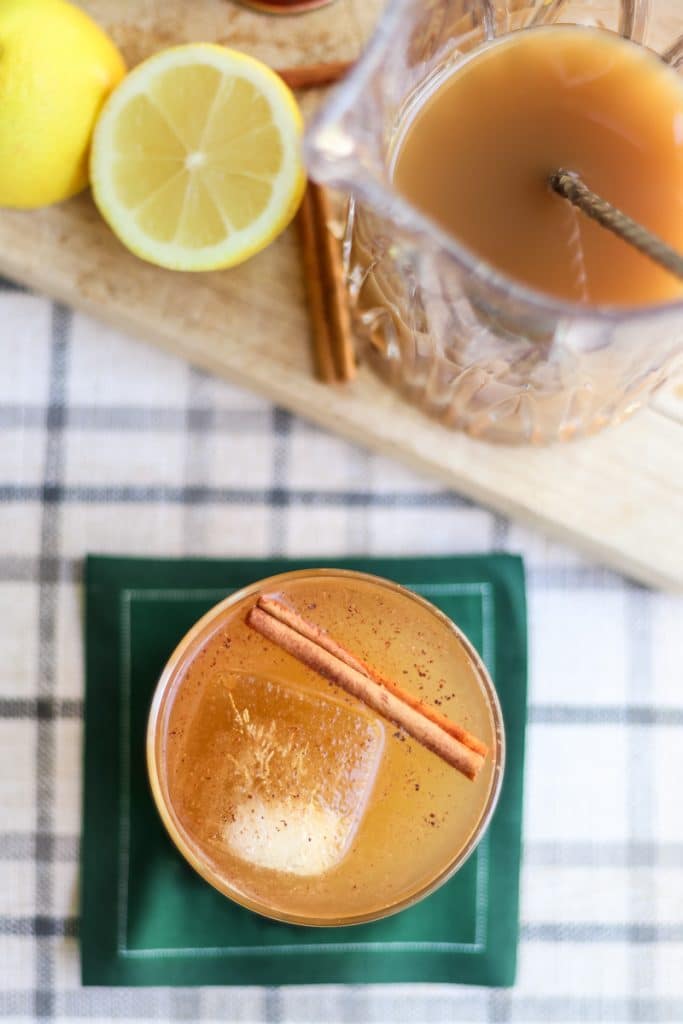 Pumpkin Pie Whiskey Smash Cocktail | Modern Glam
The perfect cocktail for Autumn! This Pumpkin Pie Whiskey Cocktail is spiced with all the flavors of the season and tastes delicious!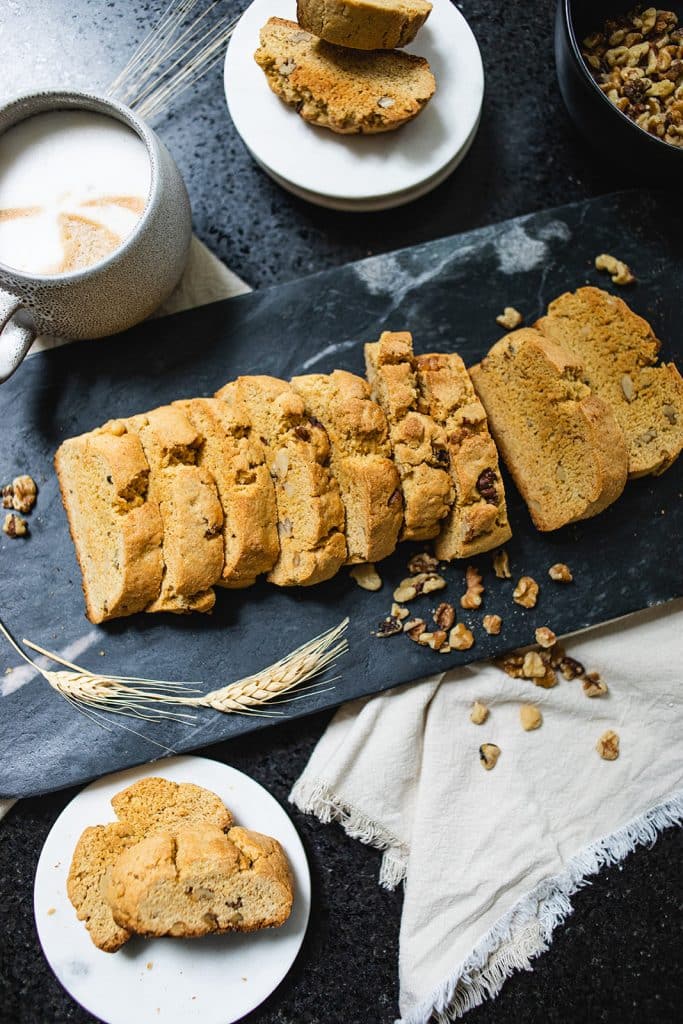 Pumpkin Biscotti | My Sweet Savannah
This delicious treat has only 6 ingredients and can be made in a matter of minutes. Great with a cup of coffee in the morning and equally as delicious as a dessert!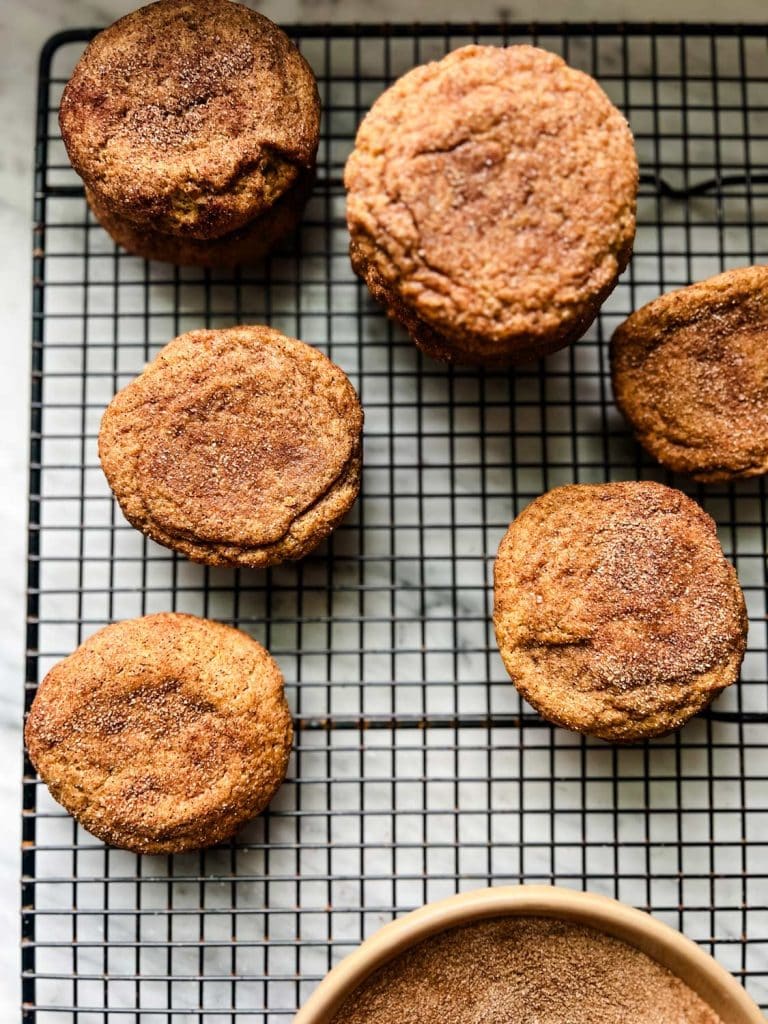 Chewy Pumpkin Snickerdoodles | Mostly Lovely Things
These pumpkin snickerdoodles are the perfect cookie for autumn. Make a double batch, they disappear quickly!
Shop This Post Here
Watch My Amazon Live
Pin the images below to your boards on Pinterest (just click the Pin button in the top left corner). You can also follow along with me on Pinterest!
For more real-time updates, follow me on Instagram @My100YearOldHome